Chapel Hills eMail Bulletin - Candidate Bio's
1/14/2019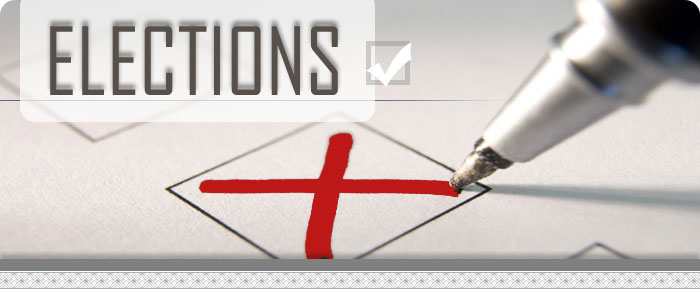 Candidate Bio's
Sam Bean
Senior Executive with extensive
experience in information processing, financial management and healthcare
logistics. Excellent record of
accomplishments in management, resource/financial planning, information
processing, customer service, and health logistics. Demonstrated superior skills in creating
unique solutions to major business problems. Excellent at people, project, and cost reduction management.
My wife and I moved around the country
for several years and after many neighborhoods decided to retire to
Douglasville and the Chapel Hills Community. We chose Chapel Hills specifically for the "look and the feel" of the
neighborhood. I was previously the
Board President in 2004, re-elected in 2011 in which I am currently still
serving, and which to join the Board again to assist the current members and
residents of Chapel Hills ensure that our community continues to provide the
wonderful neighborhood environment while protecting our collective investments.
Wilma Bivin-Hunter
I have been a resident of
Chapel Hills since 1995. Coming from Kentucky in 1975, I am a people oriented
person. I am retired from 17 years as a legal assistant, and 20 years running
my husband's multi-million dollar sales organization managing office personnel
and sales reps, including sales myself at numerous tradeshows around the
country. I also did his bookkeeping and payroll. I own a utility patent and a
trademark for a very innovative shoe accessory I designed, and I have a second
trademark I am currently working on for the design and manufacture of a ladies
jean and denim line.
In total I have 47 years
experience working with the public. I believe I can use that experience to work
with the homeowners, Board members and local authorities to make Chapel Hills a
safe community; to work with management to offer fair and impartial enforcement
of the covenants and restrictions to keep our community uniform and strong, and
maintain the premier status in the County; to negotiate contracts beneficial to
Chapel Hills homeowners for community improvements that subsequently are
reflected in HOA fees; and by striving to work with all homeowners, Board
members and management together to make Chapel Hills the most wonderful place
to call home. I will appreciate your vote.
Rodney Butler
My name is Rodney
Butler and I have lived in the neighborhood since June 2009. I currently serve
as a Street Captain in the neighborhood and I'm a Douglasville small business
owner and former special education teacher in the Douglas County School System.
I am a retired U.S. Army combat veteran with 21 years of active duty service.
I'm very active in the community and with the Douglas County Chamber of
Commerce and I currently serve on the board of directors of a non-profit
organization.
Alyce Cooks
I
Alyce Cooks respectfully submit my name for consideration as a Volunteer Board
Member in the upcoming election.
My
Husband and I have lived in Chapel Hills on Lake Park for 3 years now. Please accept and review the credentials that
I currently possess relative to this position:
President
HOA thru 10-2016…Residential Real Estate Broker 20+yrs...55+ Residential Real
Estate Sales & Consulting…Residential Property & Community Association
Mgmnt.
I
have the desire to serve all of our Chapel Hills Homeowners, the experience to
be an asset to the Board, and the knowledge to work with our property
management company.
Ken Patrick
I moved into
Chapel Hills in 2005. I work out of my home, and as a result I spend much
of my time right here in our Chapel Hill community. I began my
involvement with our HOA in 2006 ago by becoming a volunteer on the Chapel Hill
ARC Committee, and later chairing that committee. I learned a great deal
about our community and how the HOA works while conducting visits with
homeowners and helping to approve their projects. For the past 10 years
I've also served our HOA as a board member, which I hope to continue with
another term. Much of my work with our other Board members involves negotiating
and approving contracts for community improvements, landscape maintenance, and
amenity repairs. Our most important work has been – and will continue to be -
working to maintain the standards and quality of life here in our Chapel Hill
community.
I hope that all of our residents will share my interest in
protecting our investments in our homes, maintaining our community standards,
and continuing to improve the quality of life in our Chapel Hill community.
Lisa Prysock
I have been a
Chapel Hills resident since 2005 and I very familiar with the responsibilities
associated with being a homeowner as well as how to be a good neighbor. I am a
wife and mother to 2 teenage boys. I am a Georgia Tech grad currently working
as a Technical Product Manager in the telecommunications industry. I enjoy being a part of the Chapel Hills community. My
goal as a member of the Board would be to continue to represent the
neighborhood with a strong work ethic, good communication, honesty and
integrity. I love being a part of things I am passionate about, and I am
passionate about this neighborhood and the community in which we live. I feel strongly that I could work well with
our HOA Community Manager and others elected to the Board. Thank you for your
consideration.
Taniesha Willis
My
name is Taniesha Willis and I have lived in High View at Chapel Hills since the
Fall of 2014. I earned my Bachelors of Business Administration from the
University of West Georgia, go Wolves! I have been a civil servant of the
federal government since 2006, and I am active within our community. I am
the Financial Secretary for Embassy West Church of Douglasville, GA (a small
church plant from Embassy International Worship Center in Atlanta, GA) which
gives back to Atlanta communities. I also volunteer to coordinate seasonal
events through the church and serve as "room mom" at my daughter's school. I
have a passion for being involved with local fundraisers and event
planning. I would like to serve on the Board and help the Chapel Hills
Homeowner's Association continue to uphold high standards and change for the
better.

This is a Publication of Chapel Hills